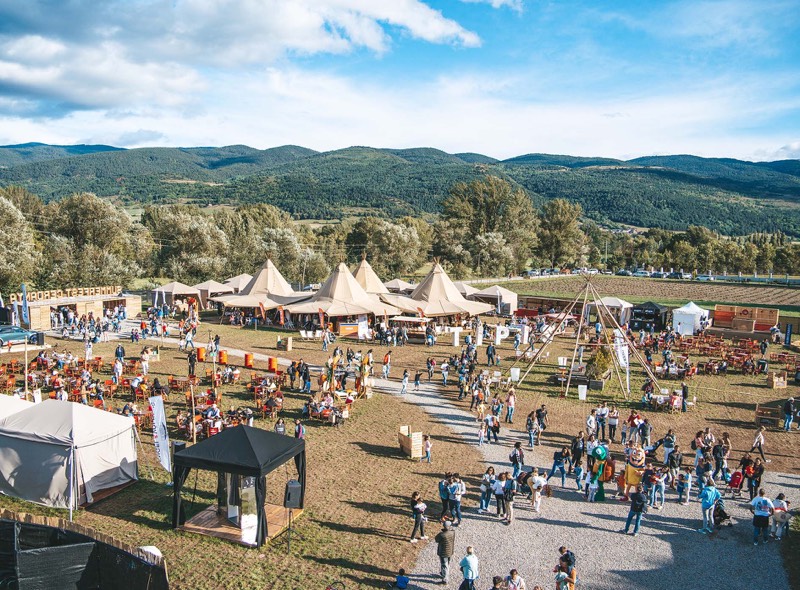 The Cambrils International Music Festival, Cap Roig Festival and Summerfest Cerdanya finished off their 2022 editions with 18,807, 43,200 and 18,013 festivalgoers respectively. As such, Clipper's Live has wound up its 2022 summer festivals with outstanding audience numbers.
The Cambrils International Music Festival ran for the 47th time from 29 July to 7 August in Parc del Pinaret, Cambrils. Over a total of 10 days, festivalgoers had the chance to see big national and international names the likes of Ara Malikian – whose show sold out – God Save the Queen, Rels B, Sergio Dalma, Taburete, Loquillo, Raphael – another sold out show – Mag Lari, Els Pets and Nathy Peluso. Apart from the shows, audiences also enjoyed a brand-new Village space before and after the concerts, with live performances and a wide range of culinary options run by Cal Blay Food Lovers.
With over 11 sold out shows and 93% of all tickets sold, Cap Roig Festival wound up its 22nd edition with over 43,200 festivalgoers. A total of 19 shows by huge national and international stars such as Sebastián Yatra, Christina Aguilera, Stay Homas, Pablo Alborán, Miki Núñez, Els Pets, Taburete, Raphael, Rosario, Sergio Dalma, Camilo, Mika, Sting, Dani Martín, Joan Dausà, Morat and Nathy Peluso. The festival also ran family shows by Xiula and Bye Bye Monstre as part of the well-established Cap Roig Mini festival.
The festival also had a brand-new range of top-end culinary options both in the Village space run by Cal Blay Food Lovers, and the Cap Roig Restaurant run by Hermanos Torres.
Summerfest Cerdanya, which ran for the first time from 13 to 27 August in Puigcerdà, managed to bring in 18,013 festivalgoers. Audiences had the chance to enjoy 7 live shows from top national artists such as Antonio Orozco, Nil Moliner, El Pot Petit (sold out), Dani Martín (sold out), Lola Índigo, Sergio Dalma and Taburete (sold out). What's more, the festival's Village space, organised and designed by Tipis Cerdanya, included multiple activities for all audiences, a market with over 70 stalls and a wide range of culinary options run by Cal Blay Food Lovers.